Yoga Alliance Accredited CE workshop

Get the insights of how props can become tools in the practice of yoga.


Deepen your understanding of the purpose, function and placement of yoga props.


Become confident and efficient in the use of props for your students.


Fully integrate the chair in your mat-based yoga classes.


Create ease, comfort and make yoga accessible.


7 hours of Continuous Yoga Education for Yoga teachers




Lifetime access to recordings and course materials

Be confident and efficient using props in your classes.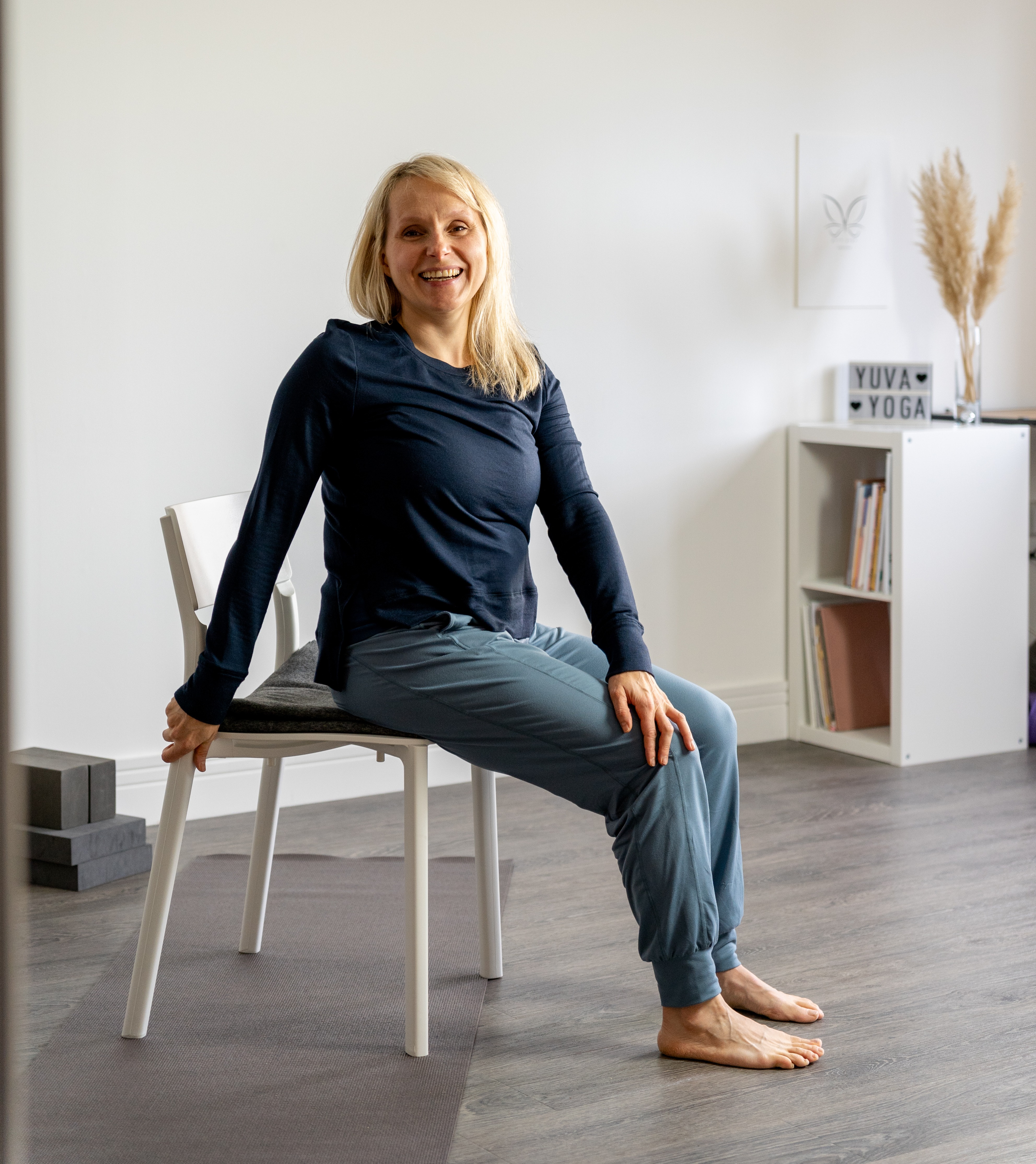 I am Maria, I am your host and tutor.

I am a champion in chair based yoga and adapted yoga movement.

As a chronically ill person, I have not always been able to practice yoga with ease. Either in pain, or experiencing fatigue, stiffness and weakness in my body it has not been easy to find yoga classes that accounted for my limited abilities.
When I became a yoga teacher I quickly decided to develop teaching skills that make the practice available to those less able, older and chronically ill.

Let me show you how also.

A workshop and continuous education training that will allow you to:
• Explore the practice of yoga asana with props
• Foster inclusion and welcome diversity in your classes
• Customise asana using props to fit all bodies
• Make the practice of asana accessible
• Fully integrate the use of the chair in your mat-based yoga classes

• Teach your students to adapt the pose to fit their body.


A welcoming space for you to ask questions and expert advice.
Lifetime access to workshop recordings and course materials.

Online, Self-lead: rewind and return to at any time.
Bonus lecture: The role of yoga props in the practice of asana.
3x Mixed ability reference yoga classes.
Lifetime access to all videos and materials.


EXPLORE POSES UTILISING YOGA PROPS IN:
• Seated positions
• Chair Based

• Standing positions
• Supine
• Prone
• Kneeling
• Relaxation positions



We will be using chair(s), yoga blocks, blanket(s), strap, the wall and a bolster.


For yoga teachers, students and experienced yoga practitioners.

COURSE STRUCTURE
• Introducing the props
• Asana exploration
• Practice


BONUS
• 3x recordings of live yoga classes for your future reference and additional learning
• Library of poses utilising yoga props
• Restorative Yoga class using the chair
• Chair Integration in 'general' yoga classes.


An investment for students and yourself.
Stop scrolling through online videos and books hoping to find ways to make yoga work for your students


Take Control! Gain the knowledge!
Support your students now!

A personal note…
Adaptation is key to the practice of yoga.
Only when yoga is adapted to one's abilities, wants and needs it can be engaging.
Only when the practice of yoga is adapted to target imbalances it can be effective.
Adaptation allows you to teach the student not the asana.
As a chronically ill person practising yoga I want to see teachers provide students with practices that become tools to manage life and health challenges and feel empowered.
Life does not stop after diagnosis of a chronic disease and life can be fulfilling with the help of yoga.
I hope you join me on this journey of empowering others through adaptation in the practice of yoga
Maria x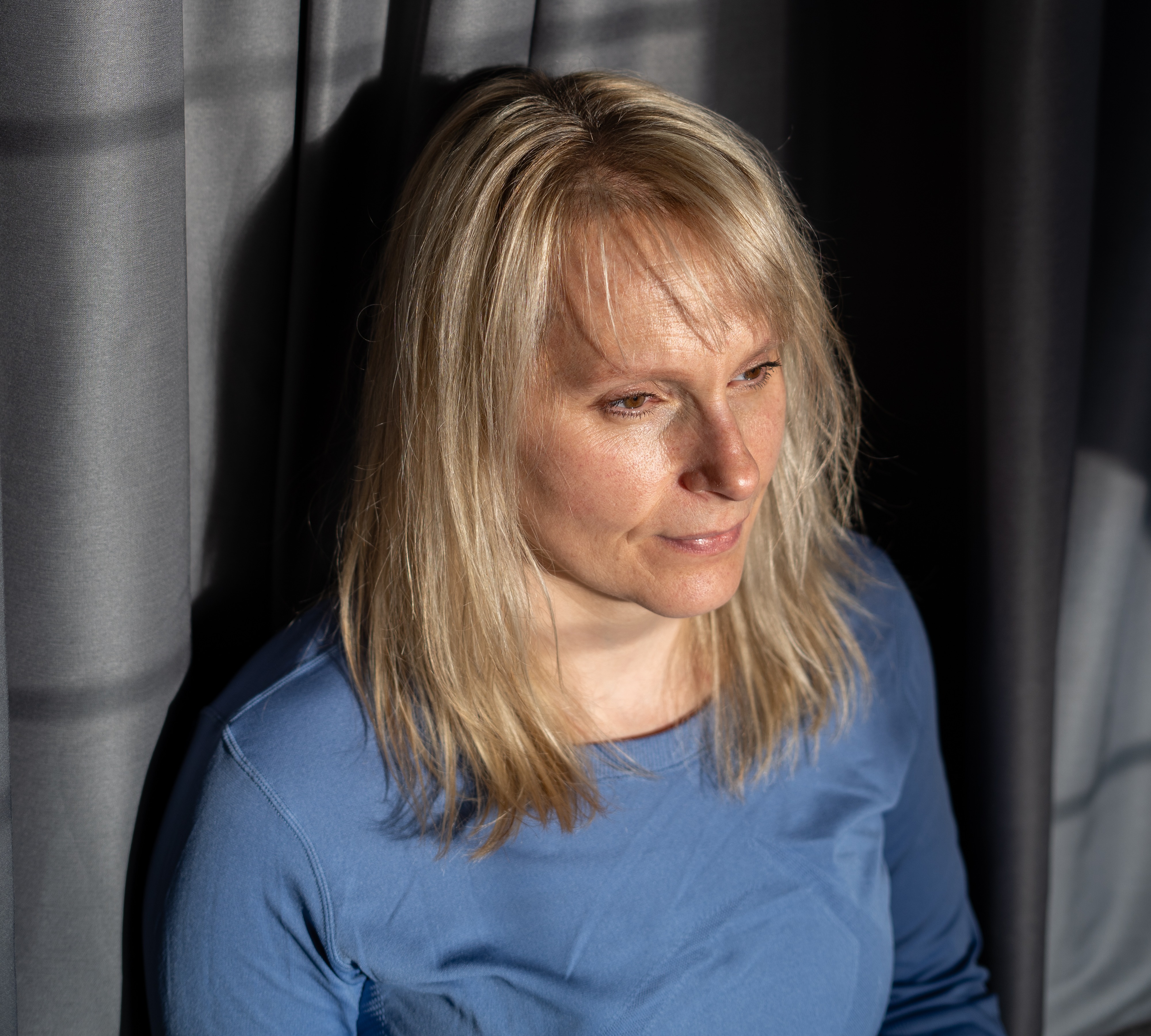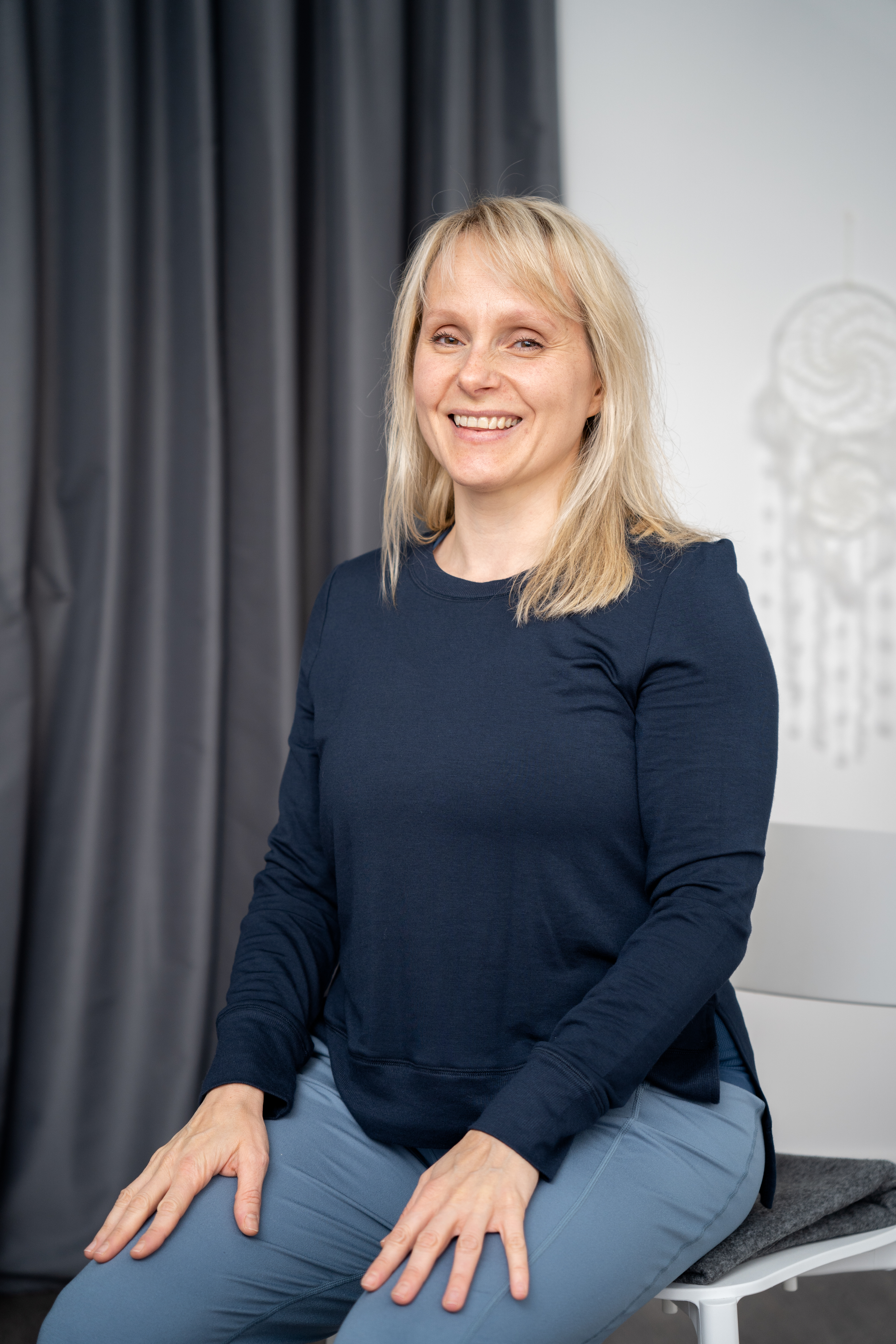 The small print
and FAQ's
This training is for experienced yoga practitioners, yoga students or yoga teachers.
This training is completely online. You'll need access to a computer & reliable internet connection.
Part of this training is delivered live, but a recording is provided to all enrolled students, especially those unable to attend live.
You need space to practice yoga and access to a blank part of a wall.
You need yoga props to explore and experiment the poses taught in this training.
You need to be fit and healthy to practice yoga asana and not practising against doctor's advice.
Recognition: This is a Yoga Alliance registered continuous education program.
Finally, we offer a 7 day money back guarantee. If you are unhappy for any reason with your purchase please get in touch.

Course enrolment entirely closes on the 17th March 2023.