Gentle Yoga
Monthly membership for Weekly Live, Online Yoga Classes.
LIVE AND INTERACTIVE ONLINE
▪️ Helpful and rewarding classes for all. Whether you are a beginner, injured, older, chronically awesome… or not.
▪️ A slower approach to yoga poses with live expert guidance.
▪️ A yoga practice that meets you the student:
- Adapted to your needs
- Aligned with your body
- Supported.
▪️ Online: From the heart of my studio to the heart of your home.


🧘‍♀️ Gentle Yoga: Every Thursday at 6pm (UK)
🪑 Chair Based Yoga: Wednesday 11am (UK)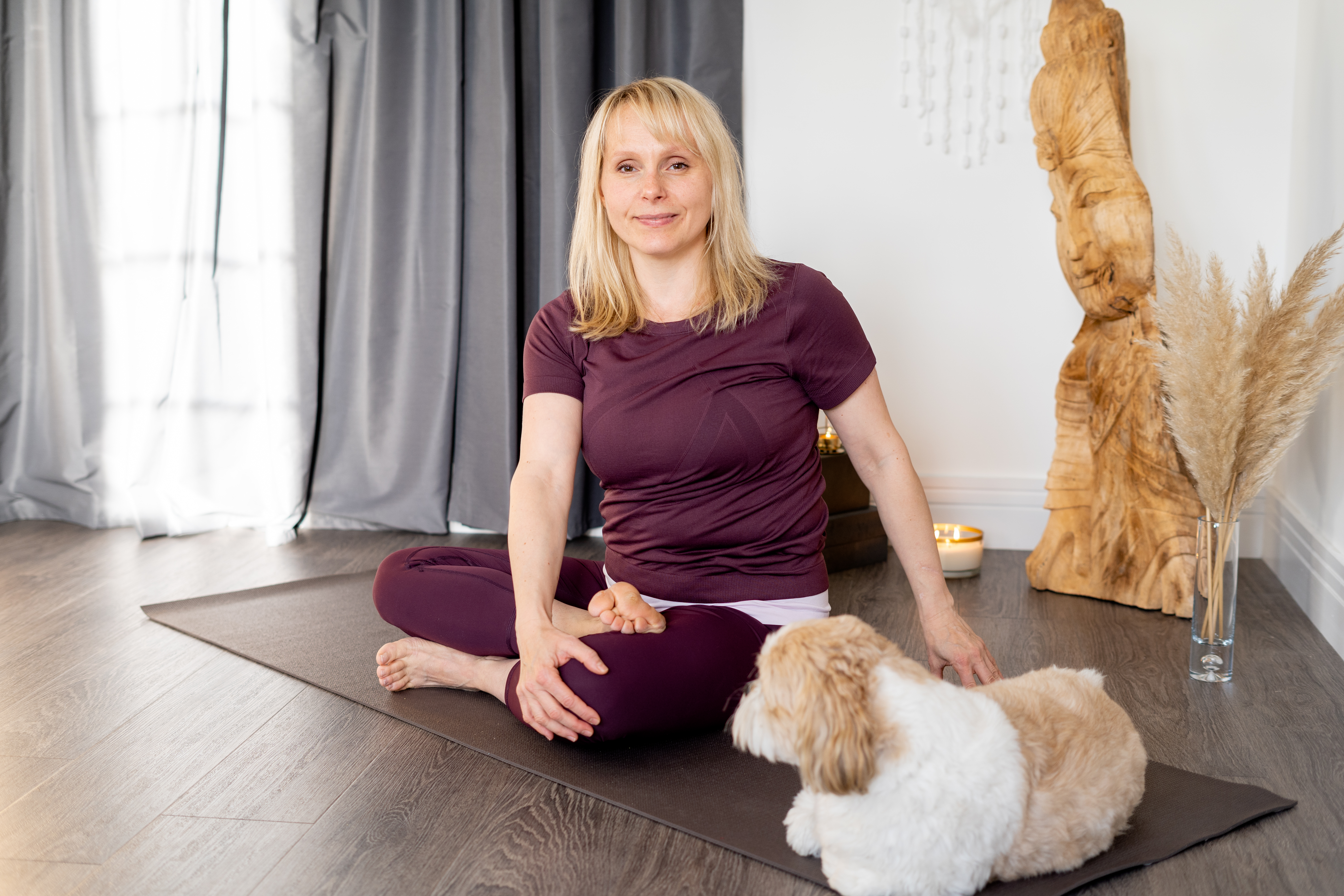 I am your host and class instructor.
I am a Health and Fitness Professional (BSc) and yoga teacher and therapist (E-RYT).
I have been teaching yoga for the last 5 years.
My aim is to provide you with safe and effective practices that address your imbalances and bring comfort to your body and your mind.
You asked:
💬 My mobility is limited, can I attend the class? Yes, but you must still be able to get on and off the floor unassisted.
💬 I have terrible standing balance, can I still attend the class? Yes, we utilise the chair for support and provide options if you are fearful of falling.
💬 Do I need any previous yoga experience to take part? No! This is a slow, mindful practice, with slow transitions and plenty of time for you to explore alignment, adaptations and the use of props.
💬 Is there a need for additional equipment? You need a non-slip yoga mat & a soft blanket that holds its shape when folded to practice. You can use common household items in place of other, additional props.
💬 What kind of yoga are we practising? This is an slow & soft asana centered practice. A synergy of adapted yoga, yin yoga, restorative yoga & meditation.
💬 What is the duration of the class? Your practice lasts 45 minutes to 1 hour, every Thursday at 6pm UK.
💬 I will not be able to attend every week. Is there a recording? There will be selected recordings in the yoga class vault for your reference when you cannot attend.
💬 Is there a minimum commitment? No. This is a low cost membership supported by social partnerships and funding. There is no contract and no minimum commitment and you can cancel your membership at any time.
💬 My question is not listed here: Get in touch