Open the doors to brand new students!
Expand your knowledge, impact and business!
Make a difference!


This is a 𝗰𝗲𝗿𝘁𝗶𝗳𝗶𝗲𝗱
continuous professional development course that will not only teach you how to deliver Chair Based Yoga to the elderly and less able, but will also bring you a deeper understanding of the positive impact chair yoga can have on the lives of those you teach.
The aim will be to get you thinking beyond Asana and Pranayama.
I will teach you how you can be of service to your students and have a positive impact in the lives of those you teach.
By taking this course you will learn how to:


- Design
and deliver chair based yoga classes with ease


- Show up
with confidence


- Teach
effective chair based yoga classes that have a positive impact in the lives of those you teach and the community.
From set up to meditation

there is a proven and effective way to offer effective and impactful yoga practices using the chair.


8.5h of continuous yoga education - Certified
Lifetime access start and finish at your convenience.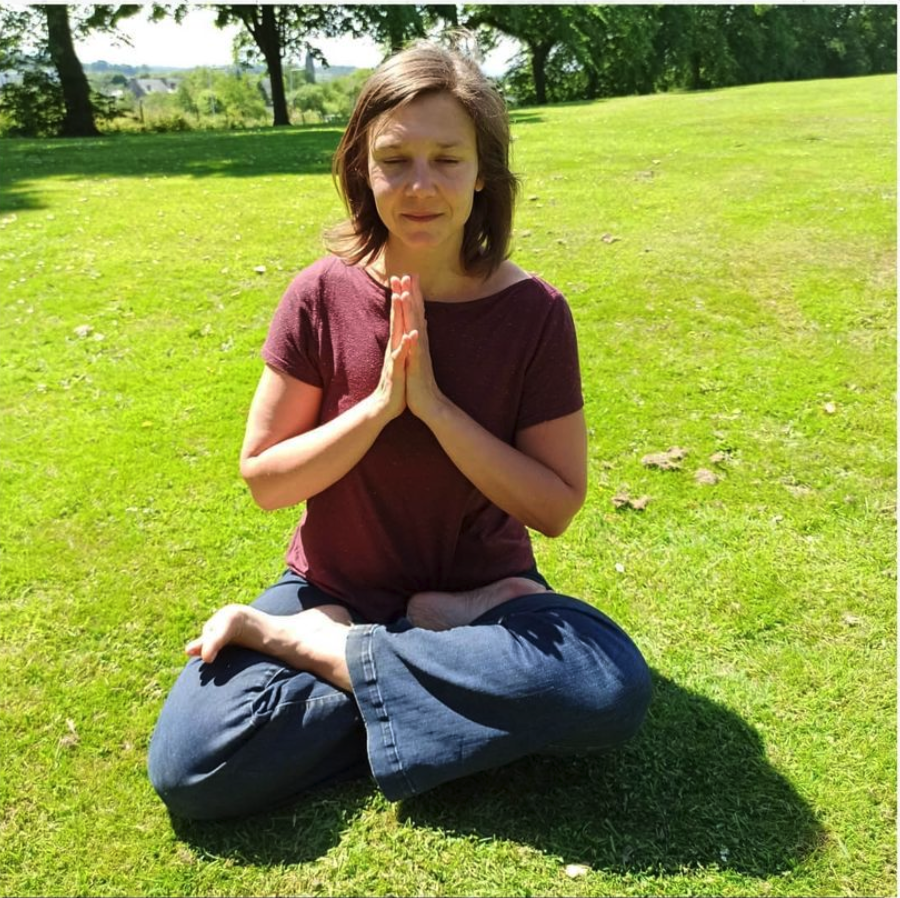 Natacha - Holistic Therapist
I was on the live training with Maria on the 21st of March (2020). I really enjoyed it and learnt a lot. Thank you so much Maria.
I highly recommend the course to anyone interested in chair yoga and wanting to offer alternatives to less mobile people.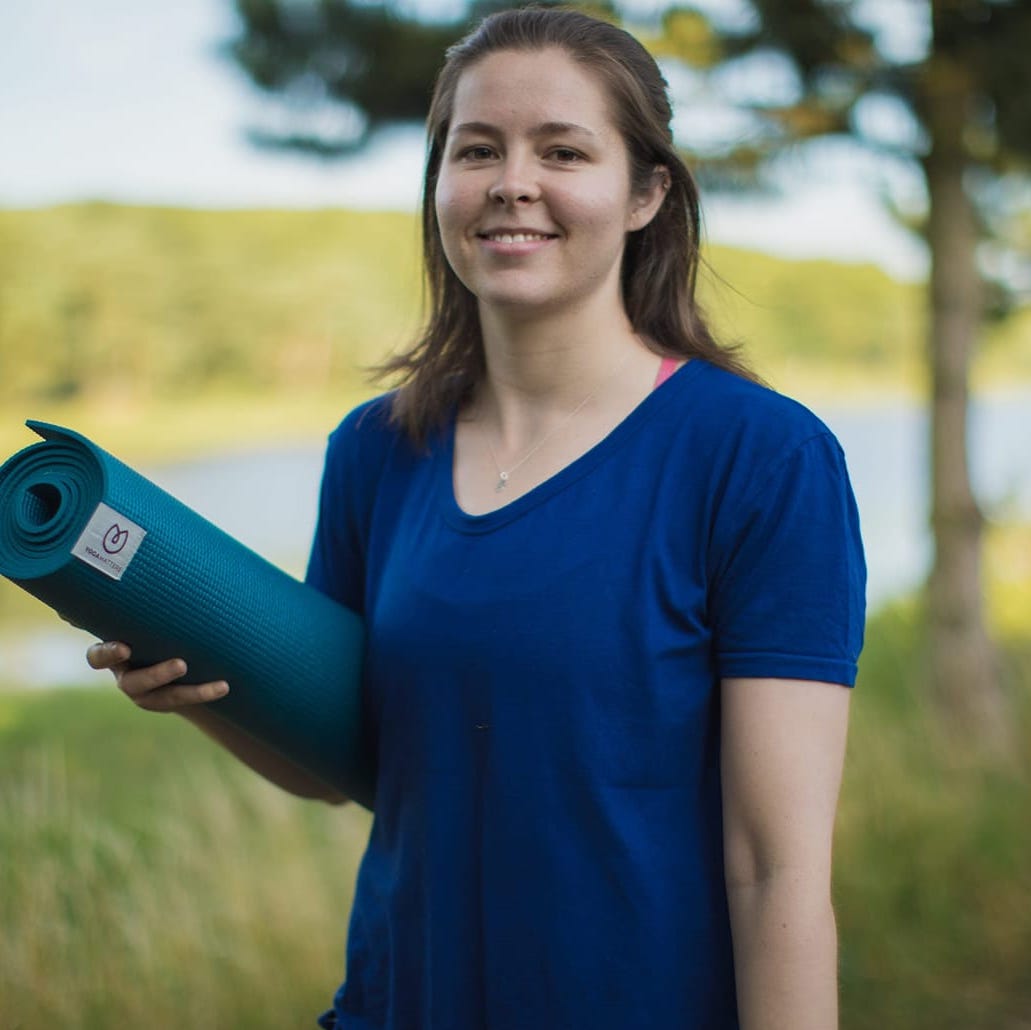 Beth - Yoga Teacher
Loved today, thanks so much!! Really great course, a nice pace, excellent delivery and as usual your personality shone through which was amazing.
It didn't feel like a long day, it was great! Can't wait to put into practice what I learnt.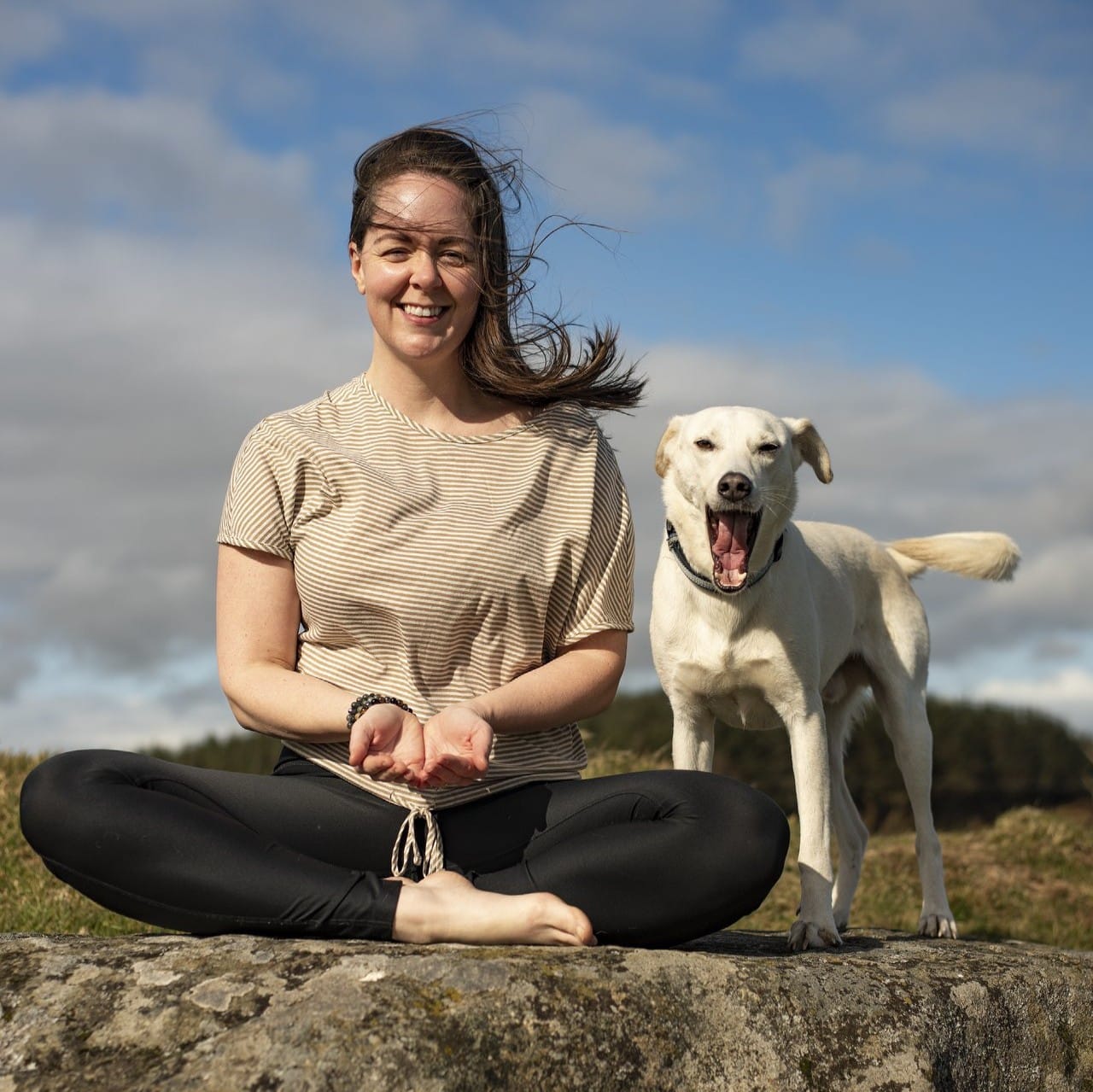 Gill - School and Yoga Teacher
I found Maria's recent online chair training very informative and thorough, with the right balance of presenting, breaks and practice.
The course has been really useful to to broaden my knowledge while giving me food for thought about how to adaptation. Really was worth the investment.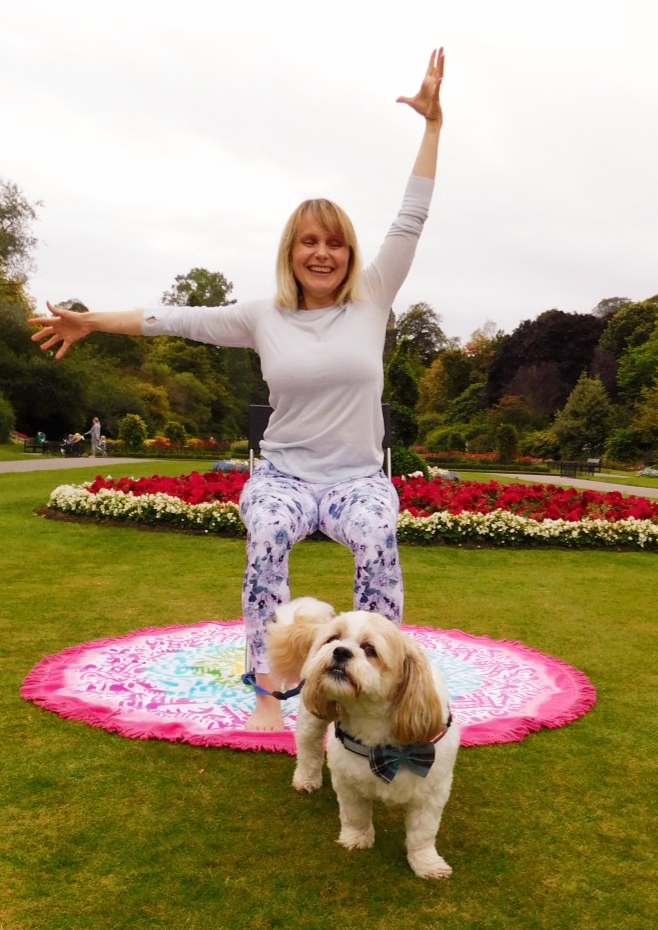 Hi! I am Maria and I am your course tutor
(The dog is a shih tzu called Cody!
I am Maria and I am Health Professional (BSc) and Yoga teacher and therapist. (RYT 500, E-RYT 200, YACEP)
I am on a mission to empower others to deliver effective yoga classes to everyone through the use of the chair.
The chair offers all the benefits of yoga without the need to get on the floor, whether you can't or won't. The chair also makes yoga accessible offering instant access to the benefits of this wonderful practice without the need for extra space, equipment or (dare I say it) time.
3 monthly payments of £70
Ian Gourlay, MS Society Aberdeen,
tells us about the impact chair yoga has in the MS community.
I have been teaching for the MS Society in Aberdeen for 3.5 years.
The most satisfying aspect of the job is to hear and see how the students benefit from the practices.
Recently it has been a real honour to be able to reach Multiple Sclerosis Patients not just from Aberdeen, but Scotland and other corners of the United Kingdom.
AMAZING BONUSES:


🔥 32 page workbook to support you in your learning
🔥
Video Lectures and practices
🔥 Additional downloadable resources
collated just for your convenience in designing and delivering chair based yoga classes.
🔥 
Discounted Access to Yoga in the classroom course
 - an additional 4.5h of chair based yoga learning specifically for children in the classroom.
🔥 
Discounted Access to Chair Based Yoga for specific populations course
 - an additional 8h of chair based yoga education.
🔥 
Discounted Access to The Library of Chair Based Yoga classes -
13 full length chair yoga classes to learn from and be inspired by and 3 teaching tutorials.
🔥
 Lifetime Access
 to your course materials - start and finish course at your convenience
Course Curriculum Preview
The small print:
Prerequisites: It is advised that participants are yoga teachers or students or are trained to teach Chair Based Exercise. Carers, therapists, fitness professionals and school teachers may also attend provided they have been practicing yoga for over 2 years.
This training is completely online. You'll need access to a computer, reliable internet connection and a free zoom account (for attending live segment if you wish) plus space to move around a chair for practicing chair yoga. You'll also need to be fit and healthy to practice yoga asana and not practising against doctor's advice.
Recognition: Yoga teachers registered with either Yoga Alliance Professionals or Yoga Alliance US will be able to register this training as 8.5 continuous education hours (contact).
Refund Policy: We offer a 7 day money back guarantee.